DIFFERENCE BETWEEN CHEMICAL CLEANING, STAIN REMOVAL AND STAIN REMOVAL
Depending on this, with what and to what extent the clothes have been soiled, you must decide, whether to clean them completely, or only partially. Below are some tips on how to do this properly.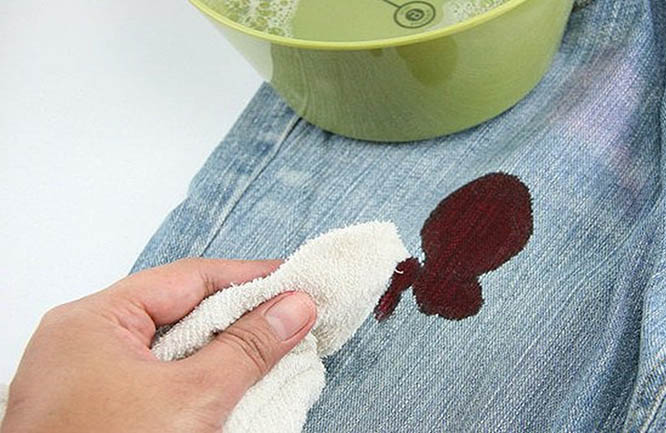 In case of, when the clothing is generally dirty, dusty or heavily stained, only complete cleaning is recommended, so "wet washing" (in the water) or dry cleaning. We will not go into detail about the wet washing process. Basically it is about this, that dissolved neutral or alkaline washing agents are added to the water, which dissolve dirt particles and remove debris from the fabric. However, in the case of chemical cleaning, impurities are mainly removed with solvents (now also with the addition of water), insoluble in water. The so-called. boosters, which enhance their effect. Dry cleaners currently use solvents that are harmless to the clothes being cleaned, like for example. gasoline, naphtha, tri (trichlorethylene), carbon tetrachloride (tetrachloromethane) and per (tetrachlorethylene). The last three solvents mentioned have this advantage, that they are non-flammable. Each chemical cleaning plant has a stain removal department, focused solely on removing stains. The professionals employed there remove stains, left on the garment after a complete chemical cleaning.
By stain removal, however, we mean the removal of stains on their own by the clothing users themselves. This website is intended primarily for these people.