How to clean wicker items?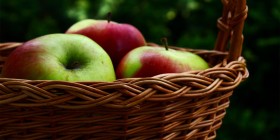 Created with extreme precision, beautiful wicker products unfortunately tend to absorb dirt quickly. In today's tip, you will learn how to easily clean wicker items. Will be needed: water, duża cytryna i woda utleniona .
How to go about it?
Squeeze a lemon and collect its juice.
Pour about 1l into the bucket. cold water.
We add 5 tablespoons lemon juice and 5 spoons of hydrogen peroxide.
We clean the item with the prepared solution.
If you don't have lemon juice on hand, zawsze możesz zastosować kwasek cytrynowy. Never wash your wicker with soap and water, loosen with water only because it will turn gray! W przypadku braku powyższych składników możesz spróbować wyczyścić dany przedmiot roztworem salt water.