How to clean chocolate stains?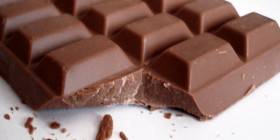 Chocolate is the best sweet in the world, until it lands on a favorite, our grandmother's white tablecloth. Here's a quick way to get back to your grandma's favors.
Will be needed:
Milk
Soap
Hot water
Possibly egg yolk and glycerin
How to go about it?
Soak the fabric in milk.
Then wash it in warm soapy water.
The second method
Make a mush of yolk and glycerin.
Apply it on the stains and leave it on for a while.
Rinse off with warm water.
Additional suggestions:
It is also possible to scrape off leftovers and rinse in cold water, and then soak in enzyme powder. Try to remove the remaining stains with a stain remover.