How to clean a blueberry stain?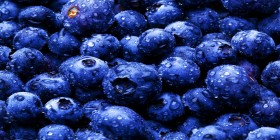 Due to the intense color of their own juice, blueberries can leave a very dark color, intense stains on various types of surfaces. We will present you a simple method of removing such stains from various types of fabrics. Will be needed: vinegar, sour milk, lemon juice, wacik.
How to go about it?
Stains on regular fabric
Moisten the dirty part of the fabric with water
We put the fabric in a bowl with vinegar for an hour
We wash
Stains on linen fabric
A good way to remove a blueberry stain on linen fabric is to soak the garment in sour milk for approx.. 30 minutes.
Stains on woolen fabric
In the case of woolen fabrics, we can try to clean the dirt with lemon juice.