How to clean a coffee stain?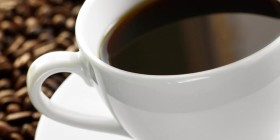 How to go about it?
Fresh stains:
Świeże plamy wystarczy polać gorącą wodą

, then rinse cold.
Wash dried stains with warm water with the addition of glycerin or ammonia.
We rinse with water.
There is also a second method to get rid of this dirt:
(Fresh stains) Sprinkle salt on them immediately.
Rinse.
Finally, brush the stained area with a mild detergent and rinse with water.
Obsolete stains:
Moisten and rub with a cloth soaked in hot water with borax or ammonia.
Rinse and wash in soapy water.
If necessary, soak the stain in a warm detergent solution and then clean with methyl alcohol.
Additional suggestions:
The tablecloth stained with coffee can be soaked in cold water with salt.