Removing dents
Tapping metal is a difficult art, therefore you should entrust your valuables to a specialist. On your own, you can only try to remove small dents in soft metals (tin, copper, brass).
Do not use a hammer for this, so as not to increase the degree of destruction.
Stuffing dents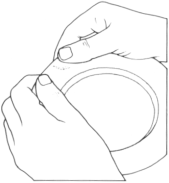 The tin and lead are so soft, that you can deform them in packets. Push the dented area upwards and place the item on the newspaper. Rub the mark of the injury with your thumb until it disappears.
Removing dents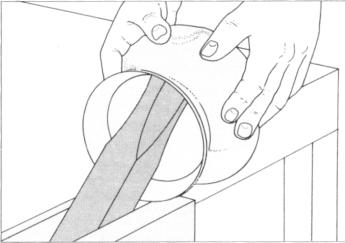 Take a short piece of wood and use a rasp and a sharpener to recreate the curvature of the vessel at one end. Place the wood in a vice and gently press down and rub the metal against the rounded end, until the dent is completely pushed out. Rub with a polishing blush, then with painter's chalk and polish.
Recreating the shape of the base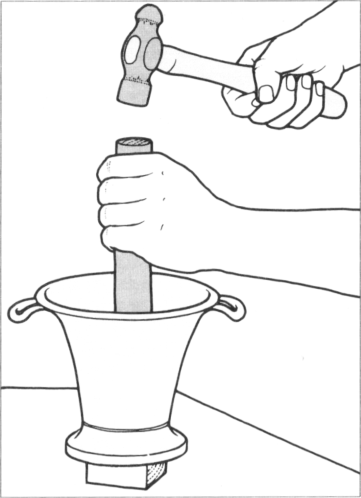 If the bottom of the pan is dented, bring them on a firm surface. If the bottom has a recess, fit the wooden block supporting them from the bottom. Place the second piece of wood in the center of the vessel and hit it with a hammer.